What is Trucker Hat?
Nov 21,2023 | Foremost Hat
I. Introduction
A trucker hat, mesh cap, or netback cap is a type of baseball cap. It is also sometimes known as a "gimme [as in 'give me'] cap" or a "feed cap" because this style of hat originated during the 1970s as a promotional give-away from U.S. feed or farming supply companies to farmers, truck drivers, or other rural workers.
They were originally designed as a promotional item for a local trucking company. The company's logo was embroidered on the front of the hat, and the word "TRUCKER" was printed on the back. The hats quickly caught on with other trucking companies, and soon they were being worn by truck drivers all over the country.
For today's article, we will introduce some basics related to trucker hats, let's dive in!!
II. History of Trucker Hats
The trucker hat came about in its true form in the early 1970s as a promotional giveaway from U.S. feed or farming supply companies to farmers, truck drivers (hence the name), or other rural workers, as companies began to realize the cap's potential for advertising and promotion.
The Trucker hat got its name from truck drivers in the United States. During the 1970s and 1980s vehicle manufacturers and agricultural machinery manufacturers gave out trucker hats as advertising to truckers. Hence they began to be used to a large extent, became iconic, and then spread to other audiences.
These hats are worn by factory workers, construction workers, and farmers—the backbone of America. Wearing a trucker hat is a way of saying, "I'm not afraid to get my hands dirty," and it's a badge of honor for those who do the hard work that keeps this country running.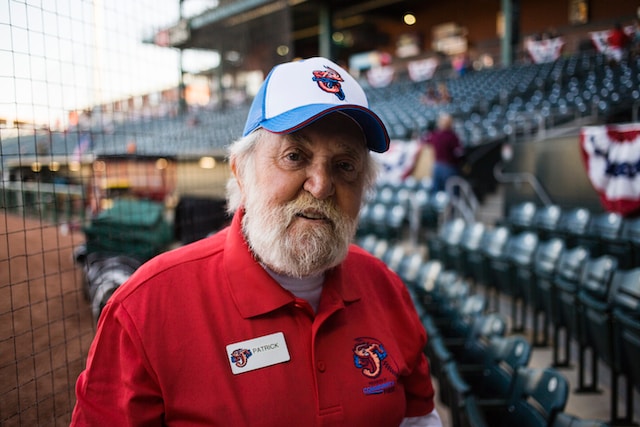 III. Design and Features of Trucker Hat
A. Structured front panel with foam or mesh backing
B. Curved brim and adjustable snapback closure
C. Mesh back panels for breathability
D. Distinctive trucker hat silhouette, including high crown and flat visor
These hats are characterized by their mesh back panels and foam front panels. They feature a curved brim and a snapback closure for adjustable sizing.
Trucker hats gained popularity not only for their functionality but also for their cool and casual style.
Mesh back panels for breathability - These panels are crafted from a breathable material and are strategically placed to promote airflow. The mesh construction allows heat to escape and cool air to circulate. This prevents excessive sweating during hot weather or physical activities.
Foam or cotton front panels for structure - Front panels add structure and stability to the hat's design. These panels are made of durable foam or cotton that helps maintain the hat's shape. The foam and cotton front panels provide a solid foundation for any logos, designs, or patches that may be present on the front of the hat.
Curved brim for a classic look - The curved brim adds a touch of style and gives the hat a classic, vintage-inspired aesthetic. However, the curved brim is not just for fashion purposes. The curved design helps shield the face and eyes from the sun.
Snapback closure for adjustable sizing - Trucker hats often have a snapback closure system. This closure type consists of adjustable snaps or buttons. This allows wearers to customize the fit of the hat to their preference. The snapback closure ensures a secure and comfortable fit for various head sizes.
IV. Cultural and Fashion Influence of Trucker Hats
A. Popularity of trucker hats in music and entertainment industry
B. Embraced by subcultures such as skaters, surfers, and hipsters
C. Association with nostalgia and retro fashion trends
Trucker hats are often associated with a more casual and laid-back aesthetic. Their mesh back panels and foam front panels give them a retro and vintage vibe, making them a popular choice among hipsters and fans of urban fashion.
Their mesh back panels and foam front panels give them a retro and vintage vibe, making them a popular choice among hipsters and fans of urban fashion. Trucker hats are perfect for completing a trendy, streetwear-inspired outfit.
When deciding between dad hat vs trucker hat or trucker hat vs snapback, always consider the functionality and style that each of these headwear offers.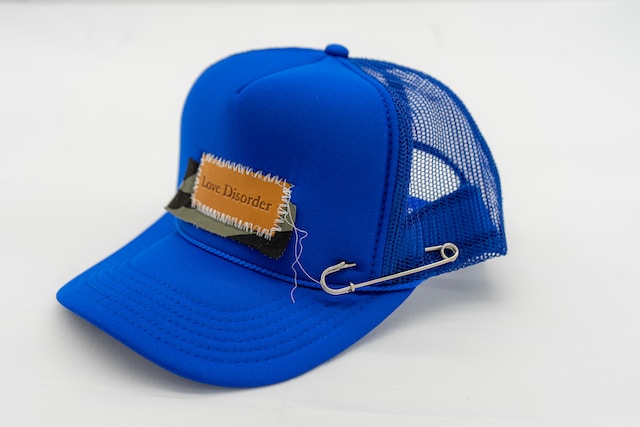 V. Versatility and Styling Options
Trucker hats can be paired with various other accessories to complete the look. For example, wear a bandana or scarf around your neck to add style. Sunglasses can also be a great addition to a trucker hat outfit, especially if you're spending time outdoors.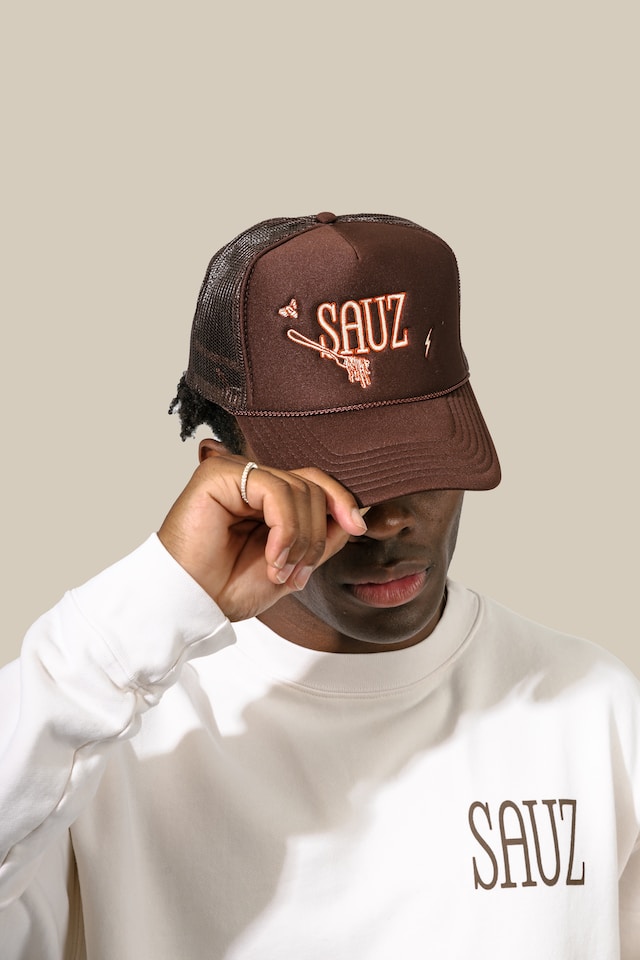 VI. Contemporary Popularity of Trucker Hats
Trucker hats were used as promotional giveaway items from rural businesses such as farming and feed stores, given as a token to truck drivers and farmers. Hence, the popularity spike in such hats among rural dwellers, especially truck drivers, inspired the "trucker hat" name.
Trucker hats, or caps, are still widely used nowadays, but with a noteworthy difference: it doesn't quite hold the US-dominant cultural significance anymore.
The Carhartt, Billabong, Goorin Bros, and The North Face are all renowned brands that offer the best truckers hats with good quality materials.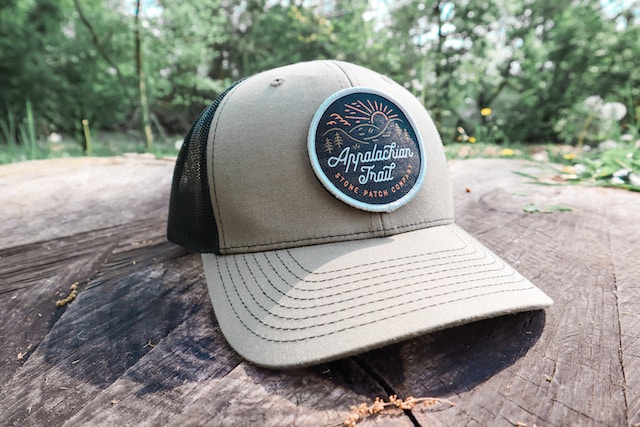 VIII. Buying Guide and Tips
Should you size up or down for hats? Well, if you are not certain about size, or are between sizes, buy the larger size. Use the chart to determine your hat size based on the measurements you take.
Small hats (listed as size 6 3/4 – 6 7/8) are for heads that measure 21 1/8″ – 21 1/2″ (54 – 55 cm).
Medium hats (listed as a size 7 – 7 1/8) are for heads that measure 21 7/8″ – 22 1/4″ (56 – 57 cm).
Large hats (listed as a size 7 1/4 – 7 3/8) are for heads that measure 22 5/8″ – 23″ (58 – 59 cm).
When shopping, both online and offline, an online platform is a digital service connecting two or more interrelated sets of customers on different sides of the market; these sets of customers may be businesses and/or individuals and the platform may create commercial and/or social networking opportunities.
IX. Maintenance and Care
If your hat is machine washable (check the inner label or manufacturer's website for instructions), wash on a low-spin or delicate cycle with cool water. If your hat cannot be machine washed, rinse it thoroughly with cold water.
While you may have heard you can wash a hat in the dishwasher or washing machine, it's best to stick with hand washing to avoid bending the hat out of shape. Some parts of your hat, specifically the bill, are structured items, making hand washing helpful for preserving its specific shape.
X. Conclusion
A hat is a head covering that is worn for various reasons, including protection against weather conditions, ceremonial reasons such as university graduation, religious reasons, safety, or as a fashion accessory. In the past, hats were an indicator of social status.
Why do people like trucker hats? Well, the combination of the stiff, long peak with the comfortable foam front and the breathable mesh back meant that the cap not only protected the wearer from the sun but readily absorbed sweat too.
That's all for today, any new questions, please comment below and let us know!!
Comment