How to Add your Logo on Blank Hat for Promotion and Event
Apr 25,2023 | Foremost Hat
Custom hats offer a wide range of benefits, from branding and personalization to practicality and fashion. They are a versatile and functional accessory that can be used for a variety of purposes, making them a great investment for individuals and businesses alike. In this article, I will show you how to add your logo on hat.
Choose a Suitable Hat
Select a hat that is made of a material that can easily accommodate a logo. The front panel of the hat should be flat and wide enough to fit your logo.
One popular hat for promotion and events is the classic baseball cap. It is versatile, comfortable, and can be customized with logos, slogans, or designs.
Another popular option is the trucker hat, which has a mesh back and a foam front panel that can also be customized. Both hats are affordable and can be given away as promotional items or sold as merchandise at events.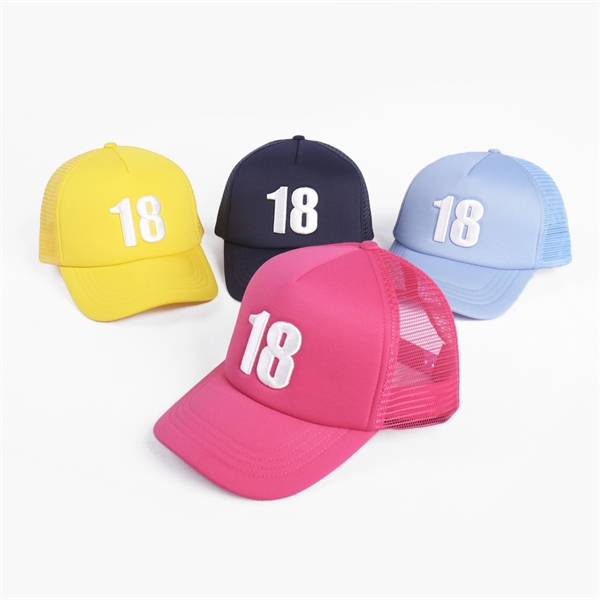 Accept from these, snapback hats, bucket hats are also good choice.
Snapback Hats: These hats have an adjustable snap closure, making them a versatile option for all head sizes.
Bucket Hats: These hats have a wide brim and are perfect for outdoor events like beach parties or music festivals.
When choosing a hat for your promotion or event, consider the audience and the purpose of the event. You want to choose a hat that will be both functional and stylish, while also promoting your brand or event.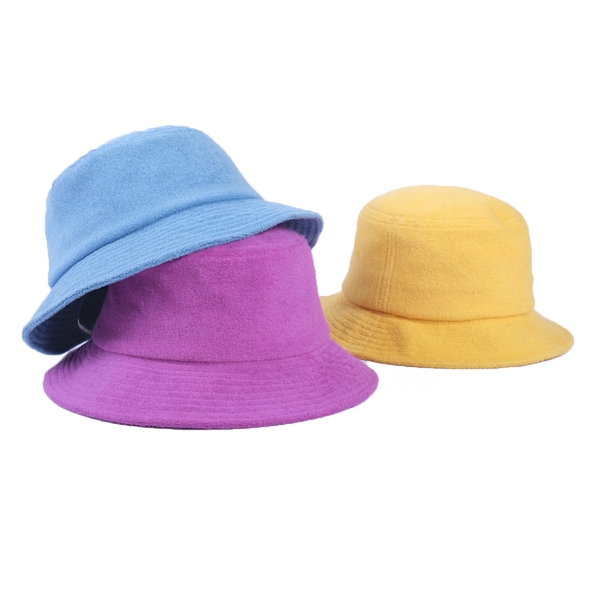 Choose a Logo
Why is Logo important? A logo is a graphic mark, symbol, or word representing an idea, organization, or product, for aiding and promoting public identification and recognition.
It grabs attention, makes a strong first impression, is the foundation of your brand identity, is memorable, separates you from competition, fosters brand loyalty, and is expected by your audience.
Select a logo that represents your brand or company. The logo should be in a high-resolution format, preferably in a vector file format.
Logos can be of an abstract or figurative design or include the text of the name they represent. Logos are often created by a graphic artist in consultation with a company and marketing experts.
A good logo is: simple, relevant, memorable, timeless, and versatile. These 5 qualities can help to make a logo instantly identifiable, and ensure that when customers look at it, they'll connect with the brand.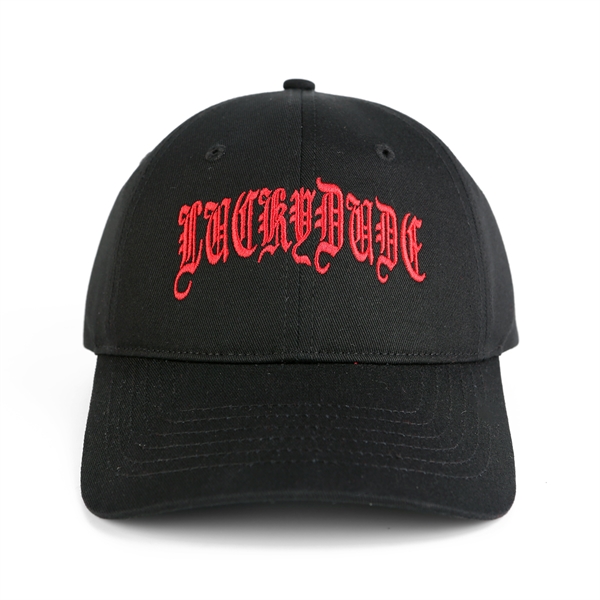 Choose a Printing Method
There are several methods to add a logo to a hat, including embroidery, screen printing, heat transfer, and sublimation. Choose the method that suits your budget and the design of your logo.
Screen printing: This method involves using a stencil to apply ink onto the surface of the item. It is best suited for larger quantities of items and can produce vibrant colors. However, it is not ideal for intricate designs or small details.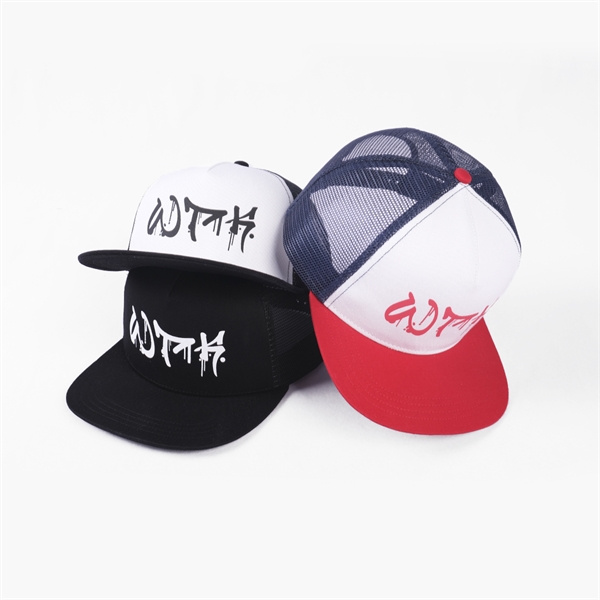 Embroidery: This method involves stitching the logo onto the item using a needle and thread. It is best suited for clothing items and can produce a high-quality, professional look. However, it is not ideal for large designs or items that cannot be easily stitched.
Professional Look: Embroidery logos give a professional and sophisticated look to any garment or accessory.
Durability: Embroidery logos are durable and long-lasting, as the thread used is of high quality and can withstand wear and tear.
Customization: Embroidery logos can be customized to any size, color, and design, making it easy to create a unique and personalized look.
Brand Recognition: Embroidery logos help to increase brand recognition, as they are easily identifiable and memorable.
Versatility: Embroidery logos can be applied to a wide range of materials, including cotton, denim, leather, and more, making them a versatile option for branding.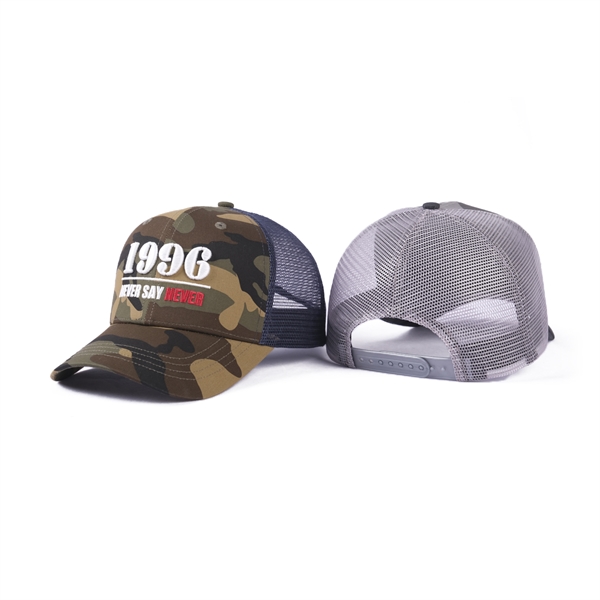 Heat transfer: This method involves printing the logo onto a special transfer paper and then using heat to transfer the design onto the item. It is best suited for smaller quantities of items and can produce high-quality, detailed designs. However, it may not be as durable as other methods and can be more expensive.
Patch Label: Asmall label or tag that is attached to a garment or accessory to indicate the brand, logo, or other identifying information. Patch labels are often made of fabric or leather and can be sewn or glued onto the item. Patch labels can be used for branding purposes, to provide care instructions, or to indicate the size or style of the item. They can also be used as a decorative element to add a unique touch to the item.
Branding: A patch label on a hat can be used to showcase the brand or logo of the company or organization.
Personalization: A patch label on a hat can be customized with a name, initials, or a message to make it unique and personal.
Identification: A patch label on a hat can be used to identify a team, group, or organization.
Durability: A patch label on a hat is usually made of durable materials such as leather or embroidered fabric, which ensures that it lasts longer.
Style: A patch label on a hat can add a stylish touch to the overall look of the hat, making it more attractive and eye-catching.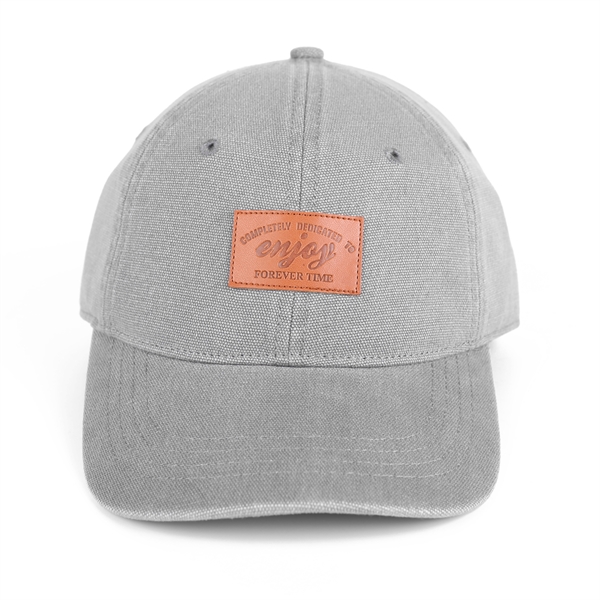 Overall, the best logo printing method will depend on the specific item being printed, the quantity needed, and the desired look and feel of the final product.
Prepare the Hat
Clean the hat to remove any dirt or dust. If the hat has a curved brim, insert a cardboard or plastic insert to keep it flat during printing.
Print the Logo
Follow the instructions of the printing method you have chosen to add the logo to the hat. Make sure the logo is centered and aligned correctly.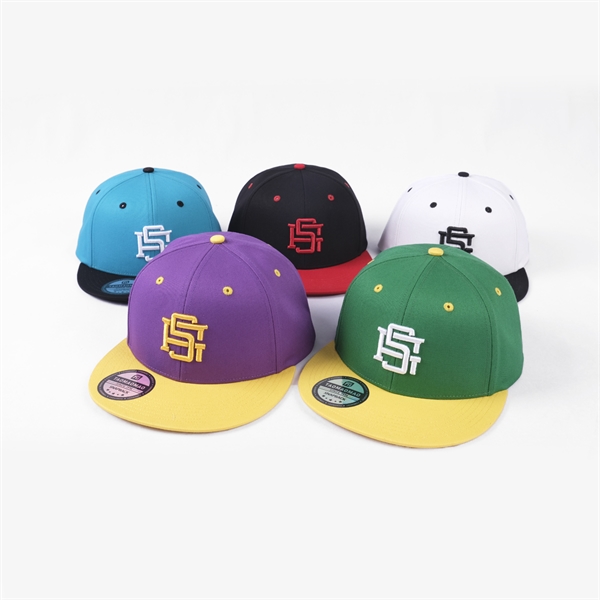 Dry the Hat
Allow the hat to dry completely before wearing or packaging it.
Quality Check
Inspect the hat to ensure that the logo is printed correctly, and there are no smudges or errors.
There you go! As you can see, you need a logo, a vital part of building a successful business and brand. However, designing a professional logo does not need to be complicated.
Remember, your logo is your brand and your brand is your business. What do you want it to say?
That's all for today's article, any new ideas, do you have your logo preferred, just share your thoughts and comment below!!
コメント