Bucket Hat —— Complete Guide!
Dec 31,2022 | ForemostHat
Introduction

The bucket hat is a moment in fashion for males and females and their everyday outfits, as a very flexible and compact type of Hat. It is generally made of different materials, from cotton to wool. Its design has a hanging wing that falls in front of the face and is designed to protect the wearer from the Sun. Today, let's take a look at what is a bucket hat, what they are used for, and why it's become so popular, as their category, details, shopping websites, and wearing methods for today.
1. What is a Bucket Hat?
The bucket hat or fishing hat is said to have been introduced around 1900. Originally made from wool felt or tweed cloth, traditionally worn by Irish farmers and fishermen as protection from the rain because the lanolin from the unwashed (raw) thread made these hats naturally waterproof.
This style of Hat is totally unisex and equally suited to and worn by men and women. The hats these days are often still made from a heavier cotton-like canvas or lightweight nylon or waterproof fabric that can be easily folded up and carried in a pocket or bag. The hats are sometimes fitted with an under-chin strap for sporting purposes, but they are often without one.
2. What are Bucket Hats Used for?

Initially, the hats were composed of raw wool with waterproof lanolin. They were simple to clean and fold to fit into your pocket, making them highly portable.
Also, they added more spots in the hats for ventilation purposes. Hence bucket hats allow airflow that keeps your head cooler, and they've been used as a functional piece of clothing for decades, they also help to protect you from sunburn.
Main Benefit of Bucket Hat

A shield from rain, also protection from Sun. Hats generally keep the body warm in cold weather because they help retain the heat that attempts to escape from the head.
Versatile. In addition to aiding you in cold and hot weather, they save you money by helping you avoid the costs of skin diseases associated with overexposure to the Sun.
Some even have a chin strap to help keep the Hat on your head for outdoor sports and activities. KBethos sells a variety of bulk bucket hats in different styles, patterns, and colors to meet your practical needs while staying on trend.

3. History of the bucket hat

The bucket hat was not designed with fashion in mind and was a purely functional accessory for many years before becoming a more mainstream style. While aesthetics weren't the design inspiration behind this Hat, something more natural was: the rain. Irish farmers and fishermen first conceived of the Hat to protect against the rain.
Fitting neatly over the head with a wide downward sloping brim for the rain to fall off, this Hat allowed not only dry heads, but clearer vision without water running down these men's faces, and the fact that it was fabric and folded neatly to fit inside a pocket was just a bonus. Initially made from wool, this also made the hats are naturally water-resistant. After a few years, the standard version of this Hat was issued in olive cotton amongst the troops in the 1940s and then in the Vietnam War in the 1950-70s.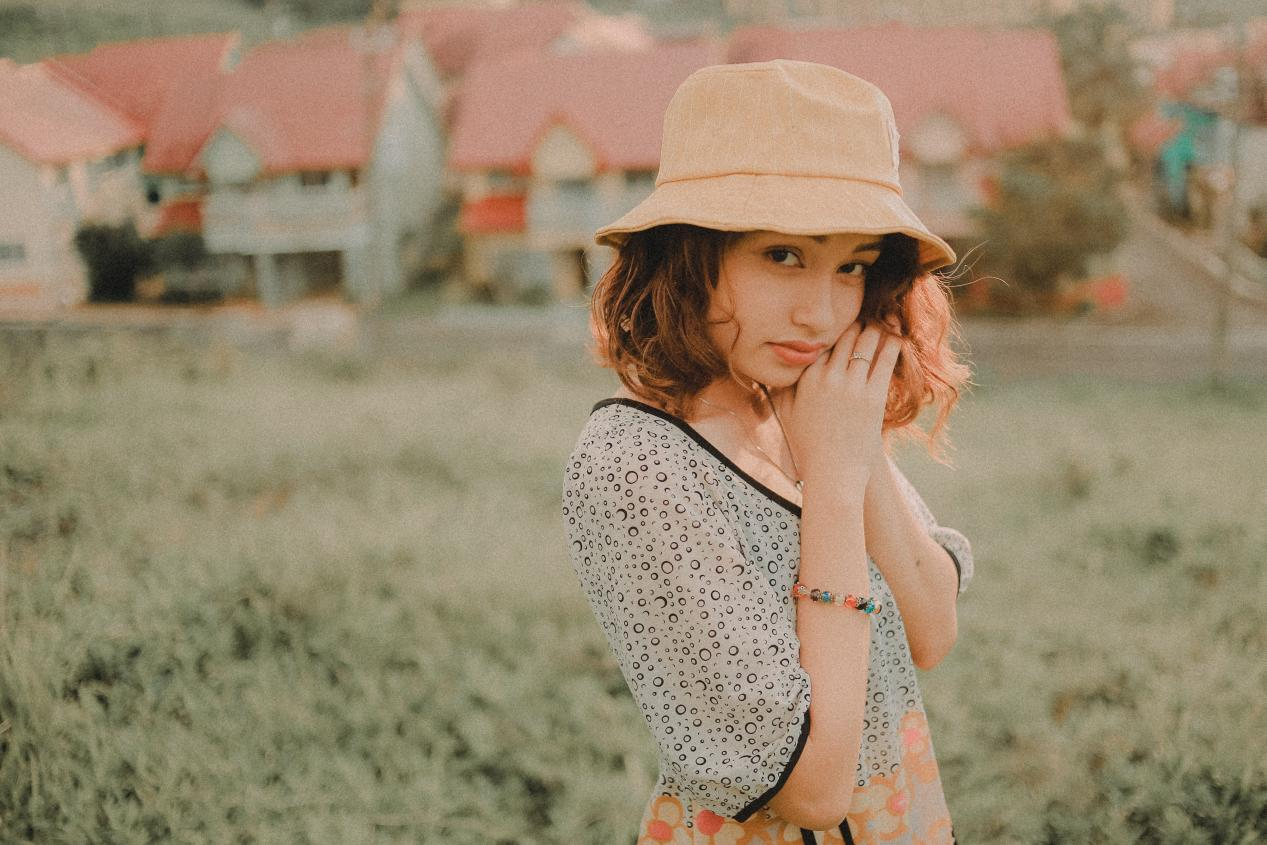 4. When was Bucket Hats Popular?

This headwear has made its way into the popular culture more than once.
Bucket hats became very popular in the 1990s and were seen in several different style groupings. They are still on-trend in 2022, versatile, and worn by men, and women in several circumstances, both functional sun protection, and trendy streetwear.
They never went thoroughly out of style but took a hiatus until recent years. Due to their relaxed, easy fit and look, they're trendier than ever in an age of comfort. Especially with the quarantine, people have been finding ways of looking shabby chic with comfortable clothing that exudes fashion at the same time. The bucket hat is the finishing touch for outfits ranging from dresses to sweatsuits.

5. Are Bucket Hats in Style 20232?

Bucket hats have made a steady comeback in recent seasons, but 2023 will be the year they truly shine.
They have been doing the rounds for a few years at festivals and on the UK music scene, especially bucket hats with strings. Today major labels from Carhartt to Fred Perry, Wood Wood, and Rains are all releasing their versions of this Hat, so it's still in fashion.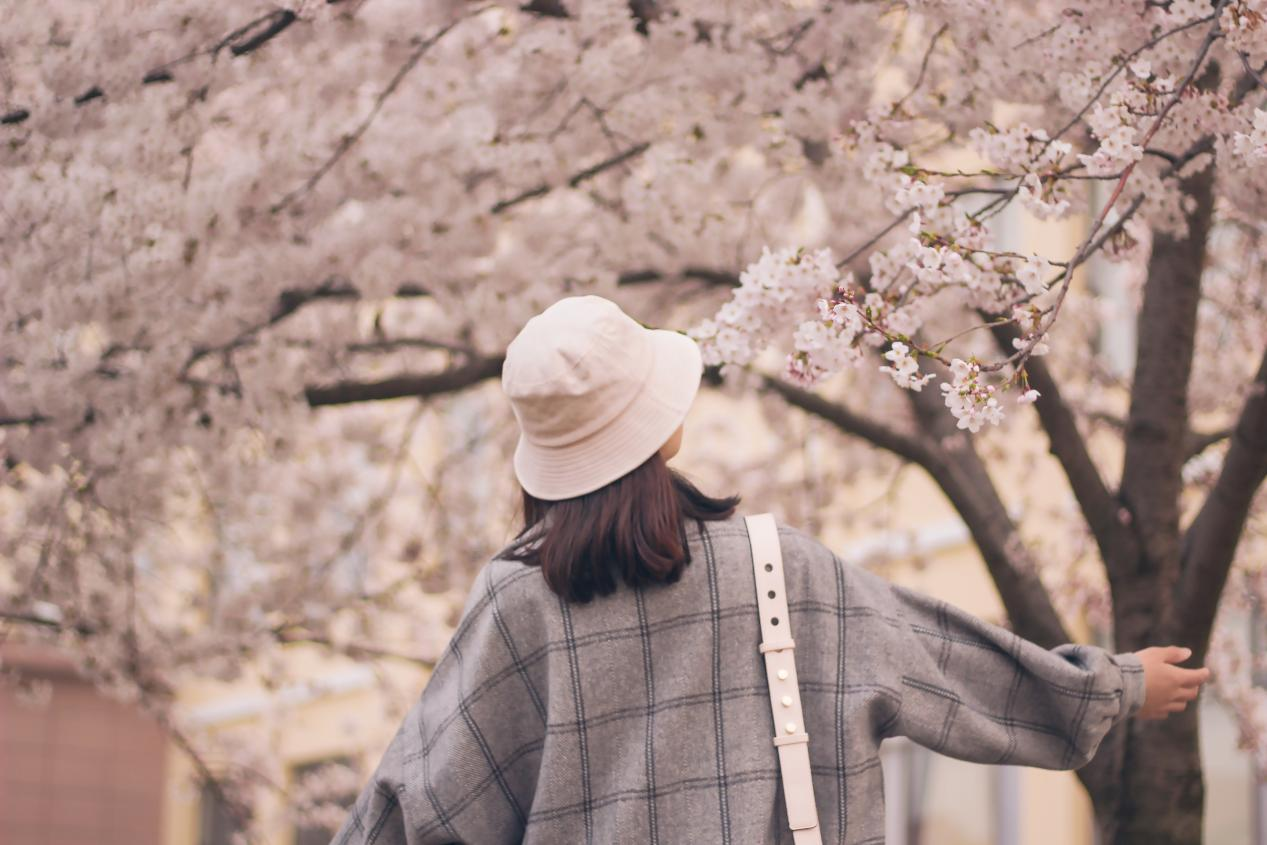 6. Different Parts of Bucket Hat

The four essential parts of a hat are the crown, brim, sweatband, and hatband. The height is the hat part that fits on a person's head. The brim is the stiffer material attached to the base of the crown and circles the peak either partially or completely. The sweatband is the small cloth band that is inside the Hat. For the details, please see the picture below: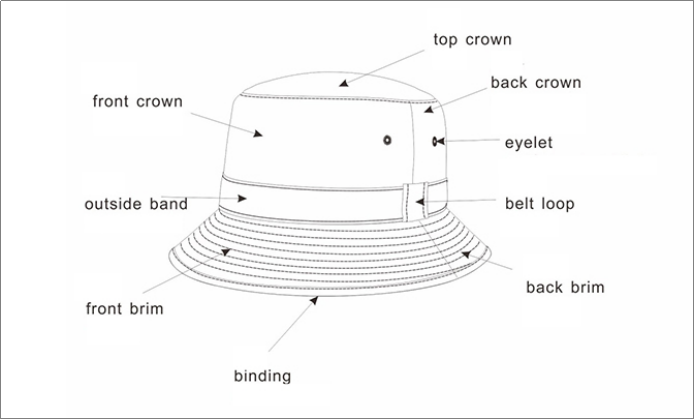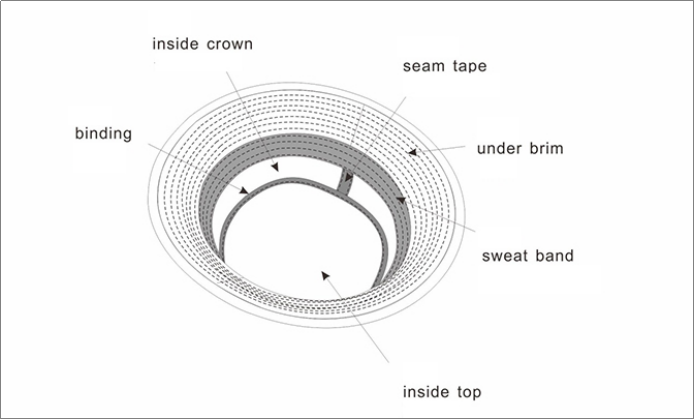 7. Types of Bucket Hat
5 Main Categories of Bucket Hats: bucket hat with the band, flat top bucket hat, round top bucket hat, bucket hat with string, and reversible bucket hat.

1)Bucket hat with the band:
Plain bucket hat with the striped band, and 2 stitched eyelets on each side for added ventilation. Features an inner headband for added comfort. Also, foldable, flexible, and portable.
Great design with flat top, which most people can wear. Breathable holes for ventilation make our heads can better feel cool and comfortable.
3) Round-top bucket hat:
The lightweight and foldable travel bucket fashion hat are for easy storage or for taking on the go while traveling. Packable and reversible, easy to pack and store, perfect for outdoor activities, and also comfortable to wear.

4)Bucket hat with string:
The fashion bucket hat with string is made of carefully selected, breathable, soft, lightweight fabric, usually polyester, with an adjustable strap for your jaw.
5)Reversible bucket hat:
Easy to pack and rollable to your bag and pocket. It is excellent for vacations, trips, outdoor activities, street strolling for the sun, and rain protection headwear. Usually, one size fits most (head circumference is 56-58cm=22.0 "-22.8") Two side is wearable which means you will have two types of Hat at the same time.

8. What Material are Bucket Hats Made of?
1)Cotton: seed-hair fiber of several species of plants of the Gossypium, belonging to the hibiscus, or mallow, family (Malvaceae).
2)Polyester: a synthetic fabric that's usually derived from petroleum. This fabric is one of the world's most popular textiles and is used in thousands of consumer and industrial applications.
3)Denim: a sturdy cotton twill fabric, typically blue, used for jeans, overalls, and other clothing.
4)Terry towel: are soft and lightweight, perfect for daily use. They can easily be dyed or printed, as well as decoratively embroidered.
5)Corduroy: a durable, ridged fabric that textile producers can make with various materials.
6)Nylon: developed in the 1930s by a research team headed by an American chemist, Wallace H. Carothers. It can be drawn, cast, or extruded through spinnerets from a melt or solution to form fibers, filaments, bristles, or sheets to be manufactured into yarn, fabric, and cordage
7)Leather: a robust, flexible and durable material obtained from the tanning, or chemical treatment, of animal skins and hides to prevent decay.
8)Fur: a thick growth of hair covering mammals' skin.
9)Velvet: a clothing and upholstery fabric (as of silk, rayon, or wool) characterized by a short soft, dense warp pile.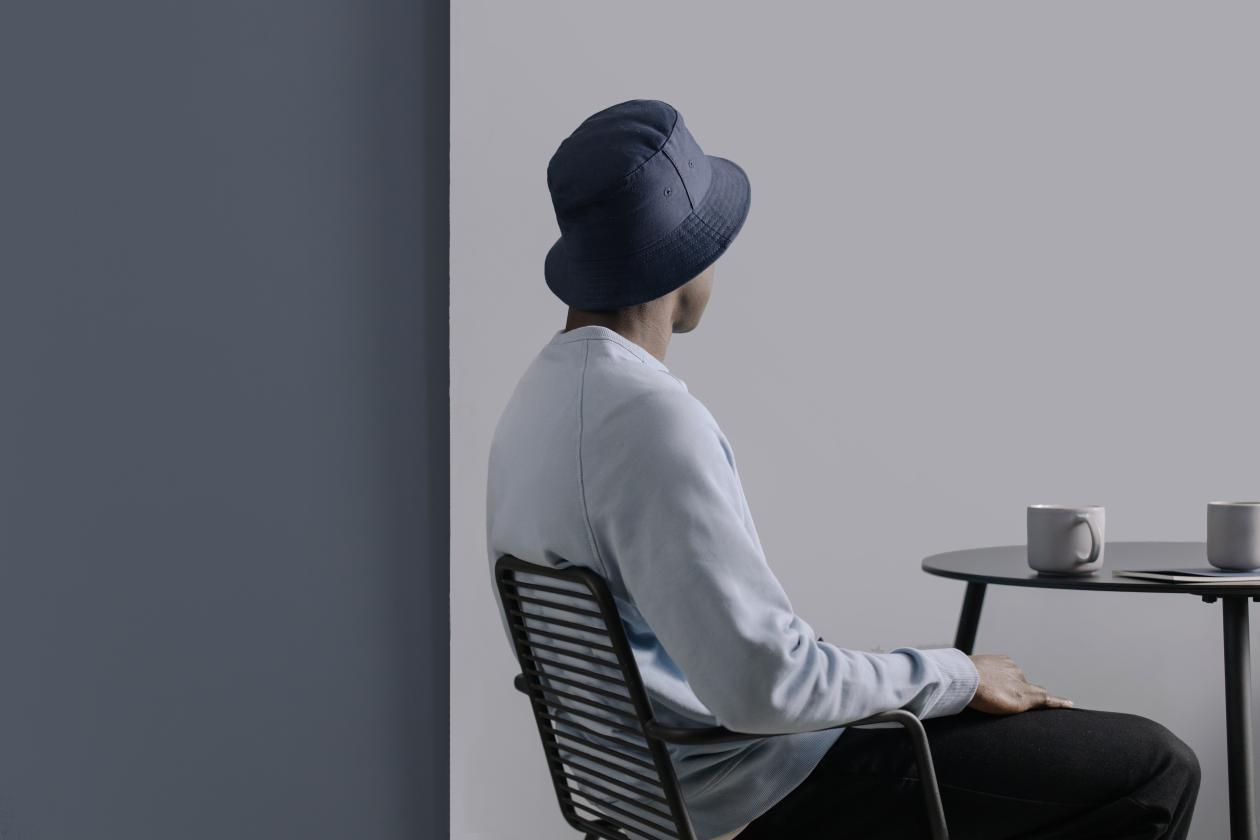 9. Where to Buy Bucket Hats?
Online shopping websites are all over the place, for instance, Amazon, Shein, eBay, shopee, brand websites, off-line shopping malls, brand stores, etc.
Amazon: one of the best and biggest online shopping sites in the US and around the world, an online site where you can purchase anything from beauty stuff to sports material, grocery, and trending products to clothing items.
Shein: a fun, ultra-affordable online shopping platform is featuring styles for women, men, kids, and curves, plus over 20,000+ styles, including dresses, tops, swimwear, and other products.
EBay: an American multinational online shopping site wherein people sell and buy a wide range of services and goods across the globe, one of the biggest online marketplaces in the world.
Walmart is another largest online shopping sites in the US. and is among the most popular Canadian shopping sites, like Amazon.
10. What is the Size of the Bucket Hat?

Many people don't have to acquire knowledge of bucket hat size guides to pick up the accurate size. All you require to go is to scale your head or a cap you antecedently possess.
To pick up the elegant exemplar on size, please analogize this to another akin fashion headgear you may command or span your head at its widest juncture and make assured you abandon a low-lying excess place for an easy fit (2/ 3cms would be conceptual), please bear in brain that sized can differ hardly on a handcrafted item.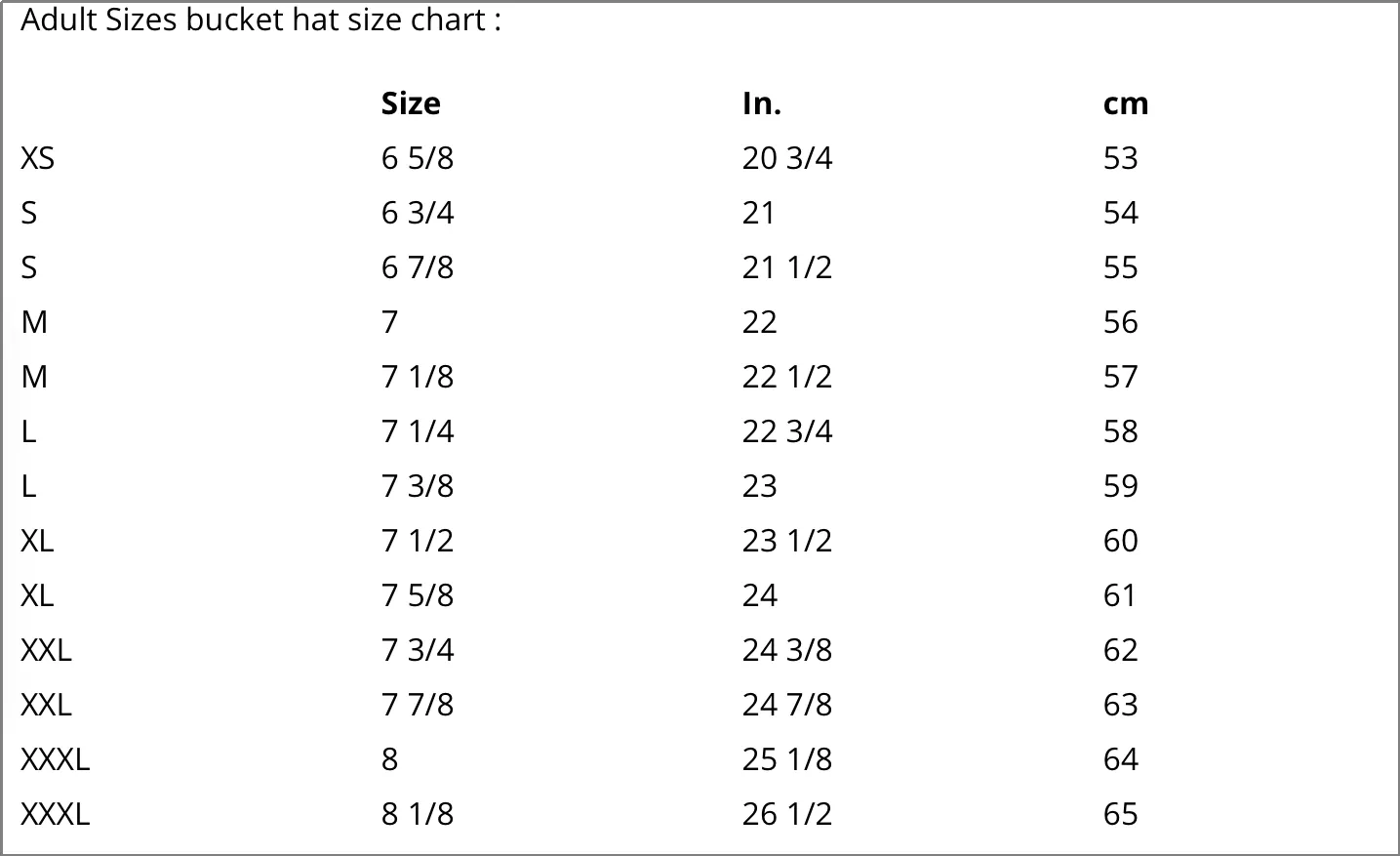 bucket hat size guide for adult
S/M – 57.5 cm
M/L – 60.5 cm
XL – 62.5 cm
bucket hat size guide for Kids
XS – 45 cm
S – 48 cm
M – 52cm
L – 55cm
11. How to Measure for Bucket Hat Size?

Grab a tapeline. The best thanks to live that size are to use a tapeline. If you don't have a versatile activity tape, a string, or lacing, lay it flat aboard a ruler.
Measure. To get a precise cap size estimation, position the measuring tape around 1/8 inch over your ear, then, at that point, delicately wind it on a level plane across the center of your brow, over the highest point of your other ear, and around to make a circle.
Record Circumference. Pinch the spot wherever the ends of the measuring device meet, then write the quantity. Take care to induce the measuring to the millimeter or an eighth of an in. for accuracy.
Decide Your Size. While numerous architects offer a size diagram explicit to the brand, they allude to an overall cap estimating outline when no brand-explicit estimations are given.

12. How to Wear a Bucket Hat?

Experiment with muted and neutral-toned colors. Contrary to popular belief, bold parkas and retro tracksuits aren't the only ways to swing a bucket hat. Instead, pick out casual streetwear as the base of your outfit, designed in muted colors.
Go for a monochromatic look. Pick matching colored garments for your outfit—this might be a jumpsuit, a top and a nice pair of pants, or an oversized jacket. Choose a bucket hat that matches the color scheme in the rest of your outfit—this helps create a cohesive, stylish look.
Wear a bright or textured hat to make it stand out. Pair a fuzzy or textured bucket hat with a textured top or vest. Don't be afraid to wear multiple textures at once—this makes your outfit eye-catching and dynamic. You can also choose a bucket hat that's an entirely different color than the rest of your outfit.
Top off a breezy springtime outfit with a bucket hat. Slip into a button-down top or tee and a nice pair of shorts. You can button up your top completely or leave several buttons undone so your outfit is nice and breezy. Top off your business with a solid-colored bucket hat to pull the ensemble together.
Wear a tank top and shorts with a bucket hat during summer. Bucket hats are a great accessory if you're trying to stay calm. Pick out a comfortable tank top and a nice pair of exercise shorts. As a finishing touch, slip on a bucket hat that matches your outfit's overall color scheme.
Pair a bucket hat with an oversized cardigan in the fall. Bucket hats are an excellent option for in-between weather. These hats are appropriate for all types of weather, including when it's too warm for a heavy coat but too cool to go jacket-less. Slip on a long, thigh-length cardigan, leggings, skinny jeans, and knee-high boots.
Keep warm with long pants, a sweater, and a bucket hat. A bucket hat is a stylish twist on a traditional winter hat. Bundle up in a sweater, along with a pair of long pants. Layer a thick, warm coat on top, and pick out a bucket hat to complete the outfit
13. Does Bucket Hat Suit Round Face?

You can wear a bucket hat if you have a round face or a heart-shaped face. Additionally, this Hat will suit you if you have an oblong face with a low crown and a wider rounded brim. The angular style of the bucket hat will help balance your face's roundness.
Summary
Knowing what to look for when purchasing a bucket hat will do your search for the best hassle-free task.
Additionally, bucket hats have unique features that will help make you look stylish and elegant apart from offering protection from outdoor elements such as Sun, rain, and snow.
Any ideas about bucket hats? Please share your thoughts with us and let us know!!
コメント