Free Images for Print-on-demand
Oct 25,2023 | Foremost Hat
Photo matters. It can play an important role in everyone's life – it connects us to our past, and it reminds us of people, places, feelings, and stories. They can help us to know who we are. Photography has the power to inspire many people and could lead to a change for the better.
Design also matters, it is where function meets form. From tables to telephones, industrial design is one of the key factors that attracts consumers to a product or leads them to prefer using one product over another. Design drives consumer choice – Consumers search for products that work well and are good-looking at the same time.
For today's article, we will introduce several reliable sources where you can find free images for your print-on-demand (POD) products. Here are some popular options:
1. Unsplash
Unsplash is a website dedicated to proprietary stock photography. Since 2021, it has been owned by Getty Images. The website claims over 330,000 contributing photographers and generates more than 13 billion photo impressions per month on its growing library of over 5 million photos.
Initially a pioneer of the copyright-free photography model, it was created in 2013 by Montreal-based entrepreneur Mikael Cho. While creating a new homepage for his company Crew, Cho was unable to find a suitable stock photo and hired a photographer instead. Afterward, Cho posted the outtakes from his company photoshoot on Tumblr, inviting people to use them as they saw fit.
In March 2021, Unsplash was acquired by Getty Images for an undisclosed sum. It will continue to operate as a standalone brand and division of Getty Images with Cho in charge.
Unsplash offers a vast collection of high-quality, royalty-free images contributed by photographers worldwide. The images are available for free and can be used for both commercial and personal projects.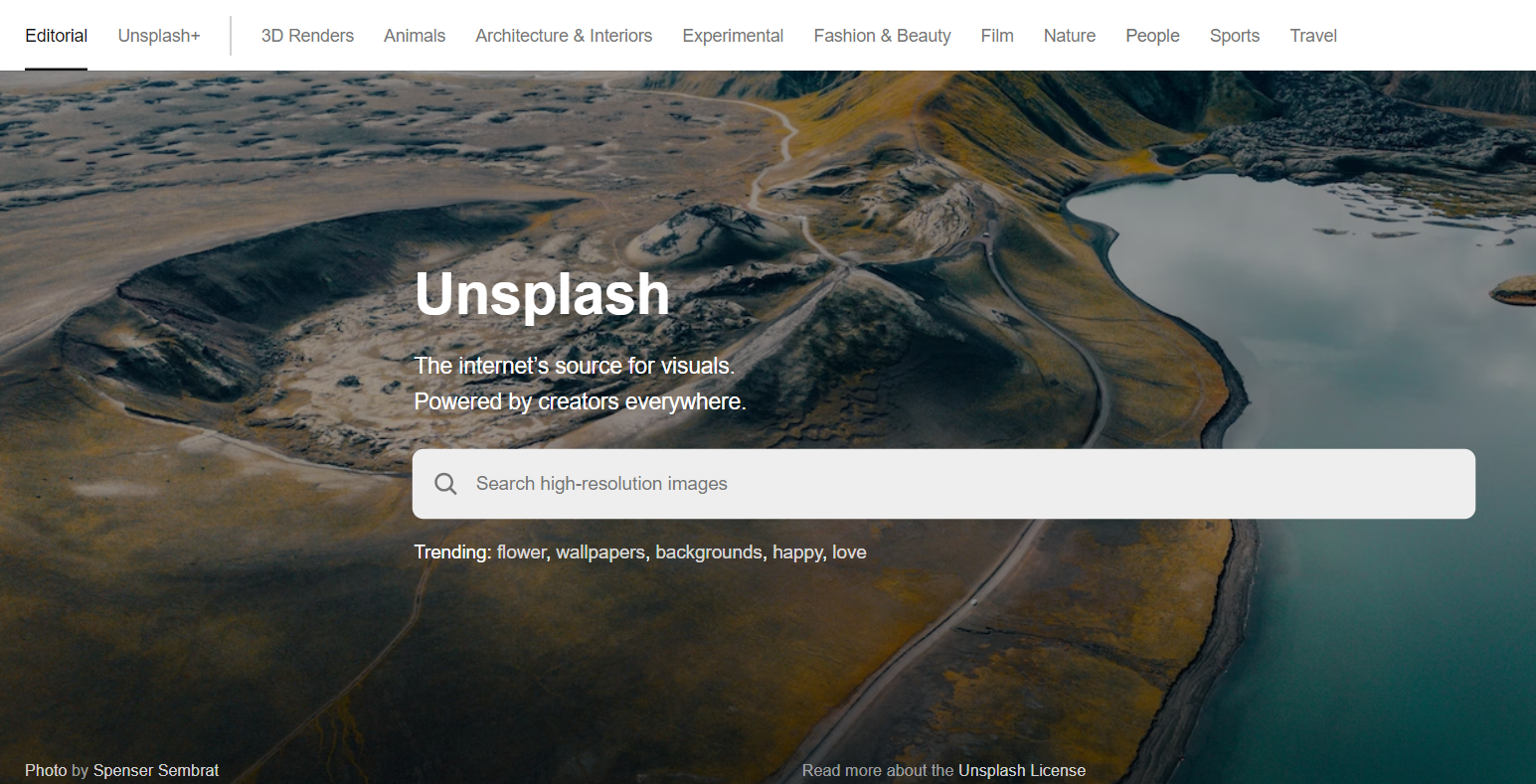 2. Pixabay
Pixabay.com is a free stock photography and royalty-free stock media website. It is used for sharing photos, illustrations, vector graphics, film footage, music, and sound effects, exclusively under the custom Pixabay license, which generally allows the free use of the material with some restrictions.
The overall quality of the photos on the service has been described as "mediocre for the most part" and "variable", but covering a "wide range of subjects."
The site was founded in November 2010 in Ulm, Germany, by Hans Braxmeier and Simon Steinberger.
Prior to 9 January 2019, Pixabay images were released under the CC0 declaration, which deeds content into the public domain. On that day, it imposed a custom, more restrictive license on all of its content, and changed its license to the "Pixabay License", which prohibits the sale of unaltered copies of the licensed works, or distribution as stock images or wallpapers. As the terms of CC0 explicitly indicate that the surrender into the public domain is "irrevocable" once completed, images that had already been released under CC0 prior to the change in license remain available through various mirrors distributed under the original CC0 declaration.

3. Pexels
Pexels is a provider of stock photography and stock footage. It was founded in Germany in 2014 and maintains a library with over 3.2 million free stock photos and videos.
Pexels was founded by twin brothers Ingo and Bruno Joseph in Fuldabrück, Hesse. The brothers started the platform in 2014 with around 800 photos. Since 2015 Daniel Frese has been part of the team. The graphic design platform Canva acquired Pexels in 2018.
The company does not have headquarters, all staff work from their respective homes. Bruno and Ingo Joseph were CEOs until November 2018, when Clifford Obrecht, founder of Canva, became CEO of the company. Bruno Joseph was reinstated as CEO in July 2020.

4. Freepik
Freepik is an image bank website. Content produced and distributed by the online platform includes photographs, illustrations, and vector images. The platform distributes its content under a freemium model, which means that users can access much of the content for free, but it is also possible to purchase a subscription with advantages such as access to more exclusive resources, the option of not attributing the content used or a higher number of daily downloads.
Freepik was founded in 2010 in Malaga with the idea of providing free graphic resources to designers around the world. The Spanish stock image platform is used by several million users, including multinationals such as Microsoft, FedEx, Amazon, or Spotify.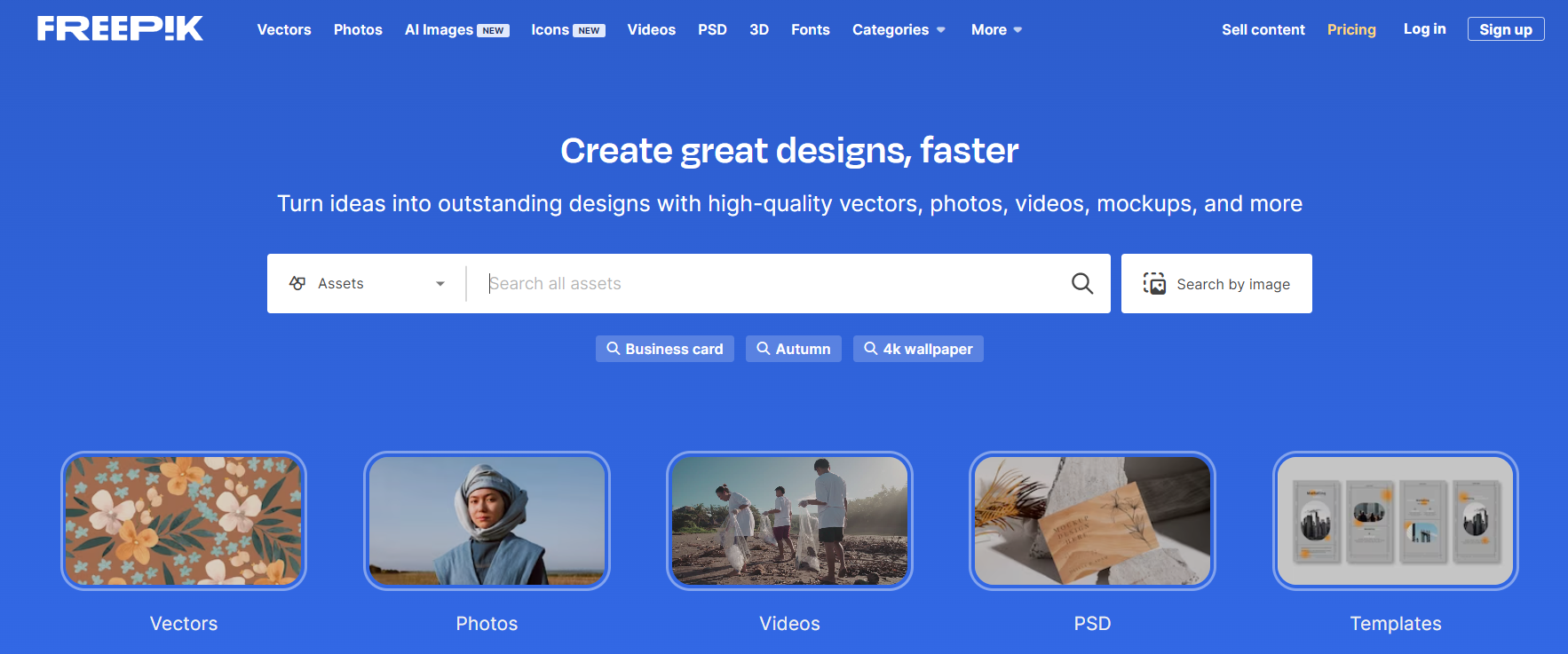 5. Stock-Photos
Burst is a free stock photo platform provided by Shopify. It offers a wide variety of high-resolution images suitable for various POD products. The images are free to use for commercial purposes without attribution.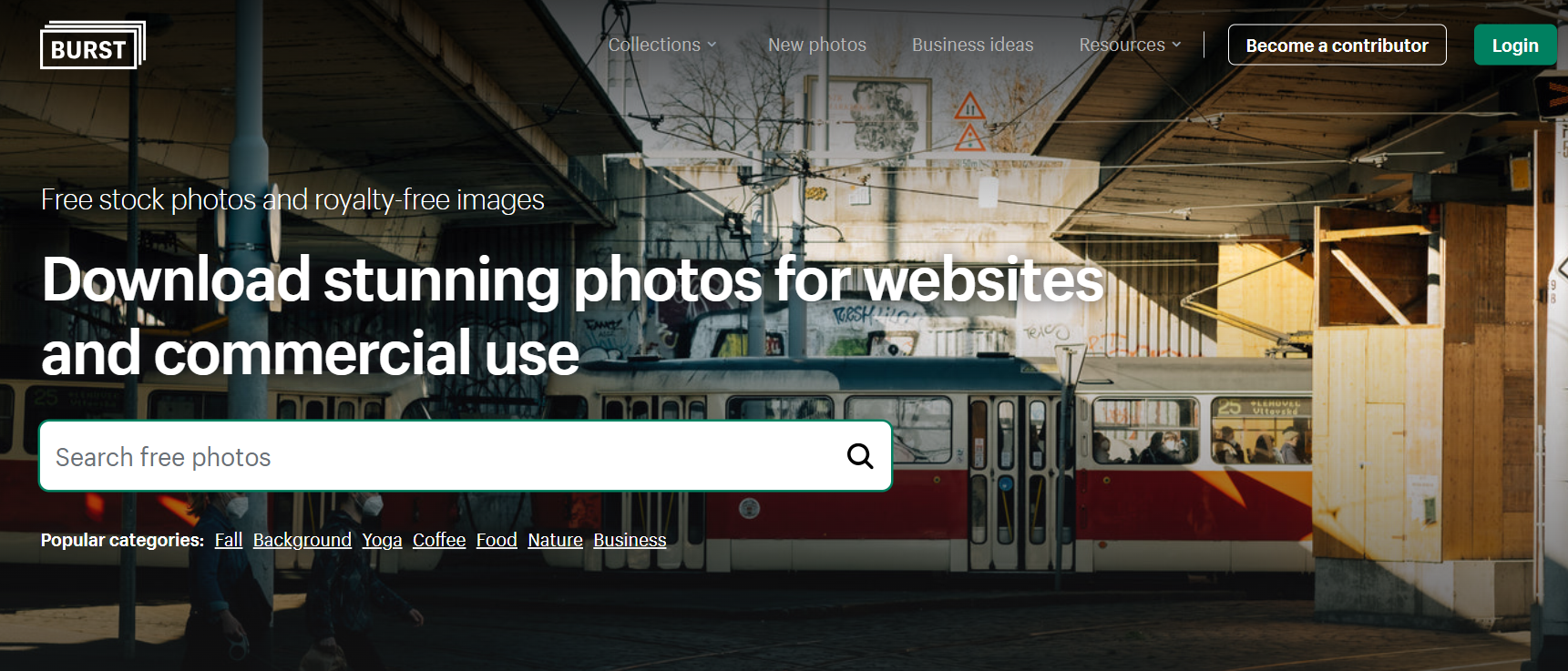 6. Gratisography
Gratisography was founded and created over a decade ago in 2011 by photographer and creative Ryan McGuire as a resource for people in need of pictures, for personal and commercial projects, that they could download and use completely free of charge and without attribution.
Gratisography offers a collection of quirky and unique high-resolution images taken by photographer Ryan McGuire. The images are free to use for personal and commercial projects.

7.SplitShire
SplitShire is a collection of high-quality, free stock photos offered by photographer Daniel Nanescu. The images cover various categories and can be used for commercial purposes without attribution.
Photos are a window into different ways of life. Images show us what people look like, what they do, and what matters most in every corner of the globe. The more we understand and embrace one another, the better.
Memories are an essential part of our lives. They depict events and various things that matter to us. However, our capacity to remember everything can be limited. We can't possibly memorize every detail in our lives, so we take pictures to help preserve such precious moments. That's why these websites matter. They provide us with a window to see this world.
Remember to review the licensing terms and requirements for each source to ensure proper usage and attribution when required. Additionally, it's always a good practice to verify the resolution and suitability of images for your specific POD products.

That's all for today, and any new questions, please comment and let us know!!
اترك تعليق